Our Culture
Everything we're proud of at Kirkland stems from our open, dynamic, friendly, inclusive and professional culture that we're committed to maintaining.
Our trainees feel the benefit of this culture from the moment their Training Contract begins, through an induction programme that eases them in to their new working environment, with a focus on integration and making sure names and faces are quickly known amongst the whole London team.
All of our partners operate an open door policy, ensuring any questions about cases or deals or an individual's role and development are dealt with in an unhindered way. The atmosphere this helps to create encourages all of our associates and trainees to collaborate, share knowledge and inspire each other too.
The result for our clients is a team of highly motivated and informed lawyers working on their projects, with everyone making the most of each other's knowledge and experience to get the best result.
It's not just about work. Our lawyers and staff get together in our café at breakfast and lunchtimes and we have lots of events throughout the years such as our Halloween pumpkin carving competition, our annual quiz night, and our summer and winter parties. We also have firm netball and football teams for anyone who is interested, whatever your ability.
Our lawyers have to work hard but in the supportive and collaborative environment we nurture, the results we deliver are significant and the sense of achievement equally so.
Diversity
Kirkland's commitment to diversity has made the firm more vital, more competitive, and better able to serve a broad and varied client base in complex matters. Diversity at Kirkland transcends race, gender identity, gender, age, ethnicity and sexual orientation.
Our lawyers boast rich and varied backgrounds, knowledge and skills, and we value and encourage diversity with respect to each individual's work style, career path and experiences.
We work closely with diversity organisations such as Aspiring Solicitors and SEO and many of our current trainees and associates came through this route.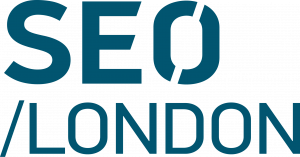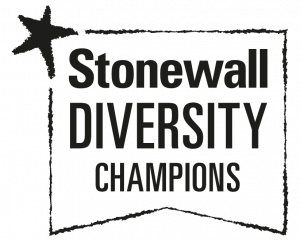 Perspective
"Our commitment to diversity is reflected not only in the firm's policies, programmes and committees, but also through our efforts to build and maintain a culture that values and gathers strength from difference."
Pro Bono
At Kirkland, we are committed to advancing the local and global communities in which we live and work. To fulfil that mission we dedicate substantial energy, talent and resources to an array of meaningful causes and initiatives that reflect our values and vision.
Over the last year, lawyers from Kirkland & Ellis London have provided Pro Bono services to a diverse range of organisations and benefitted enormously from the experience of clients and challenges outside of their usual legal work. More importantly, they have really made a difference to the people for whom they have worked. Pro Bono hours are billable hours for associates and our Firm aims for each associate to spend at least 20 hours per year on Pro Bono work.
Pro Bono opportunities are available to attorneys at all levels, including Vacation Scheme students and trainees.
Kirkland has partnered with the University House Legal Advice Centre, one of London's oldest legal aid organizations, to provide volunteer staff for its weekly housing clinic in the East End of London. Since the housing clinic's inception in 2017, 63 Kirkland attorneys from the London office have dedicated over 800 Pro Bono hours and assisted over 200 Legal Advice Centre clients in need. The clinic provides free legal support to vulnerable individuals facing housing issues including homelessness, evictions and poor living conditions.
Since the autumn of 2015, Kirkland attorneys have represented clients in Employment and Support (ESA) and Universal Credit appeals. The national average success rate for such appeals with representation stands at around 70%.  Teams of Kirkland attorneys have achieved between 90% and 100% success rates in each of the four full calendar years that Kirkland has participated in the scheme.  Since the project's inception, 157 Kirkland attorneys have dedicated nearly 8,300 Pro Bono hours, assisting 125 clients in need.
In 2019, Kirkland attorneys around the world, devoted nearly 13,300 hours to LGBT-focused Pro Bono working, including 3,500+ hours to the case challenging the ban on transgender service members in the US.
Impetus provides management support, Pro Bono assistance and funding to a wide range of charities. Kirkland & Ellis started to work with Impetus in 2007 and has donated hundreds of Pro Bono hours to their initiatives.
Charitable Donations
In 2019, Kirkland donated more than $15.5 million to 1,400+ charitable and law-related organisations. In the UK these include: Chance UK, Hackney Quest, Spitalfields Crypt Trust, 999 Club and Breast Cancer Now.
Awards & Recognitions
LawCareers.Net – Best Work Placement Scheme (Vacation Scheme) – City Firm 2020
LawCareers.Net – Best Trainer – US Firm in the City 2019
Lex 100 – Quality of Work 2019/2020
Lex 100 – Living Up To Expectations 2019/2020